Company Brief description; HISTORY of FiberSport USA, Inc., ESSXsport Corp., and EonlineSports.com
In 1977, Bruce Caldwell founded FiberSport to produce the best pole vault pole of all time. Previously, Bruce worked for Skypole in California and privately produced poles to select vaulters to show his creative design patterns. Early on, FiberSport poles were immediate performers. Caldwell's pole designs helped athletes like Billy Olson, Earl Bell, Joe Dial, and Wally Kozakiewicz set records by using his FiberSport poles, including in the 1980 Olympic Games in Moscow, where Wally captured the world record 2 times and won the Olympic Gold Medal. FiberSport poles continued to be produced to select vaulters while Caldwell ventured into other track and field products and services.
In 1999, Caldwell founded Eonlinesports.com and ESSXsport Corp. with a lineup of sports products and services. Included was a new name, ESSX poles, made with updated FiberSport design patterns. This proved to be another winner in vaulting pole manufacturing history. In addition to poles, ESSXsport also developed soccer shoes in Italy and track and field landing systems in California. Caldwell took ESSXsport public in 2000 and was listed under the symbol ESXS.
2011, With the rise of ESSX, Caldwell focused his attention on ESSX poles while his wife Bonnie took over Eonlinesports.com. Once again, Caldwell was returning to his roots producing poles for world-class athletes, including Sam Kendricks, who set both indoor and outdoor American Records.
2017, At the top of the field, ESSXSport Corp and ESSX pole brand was sold to UST Mamiya Golf and joined with their golf club Recoil brand.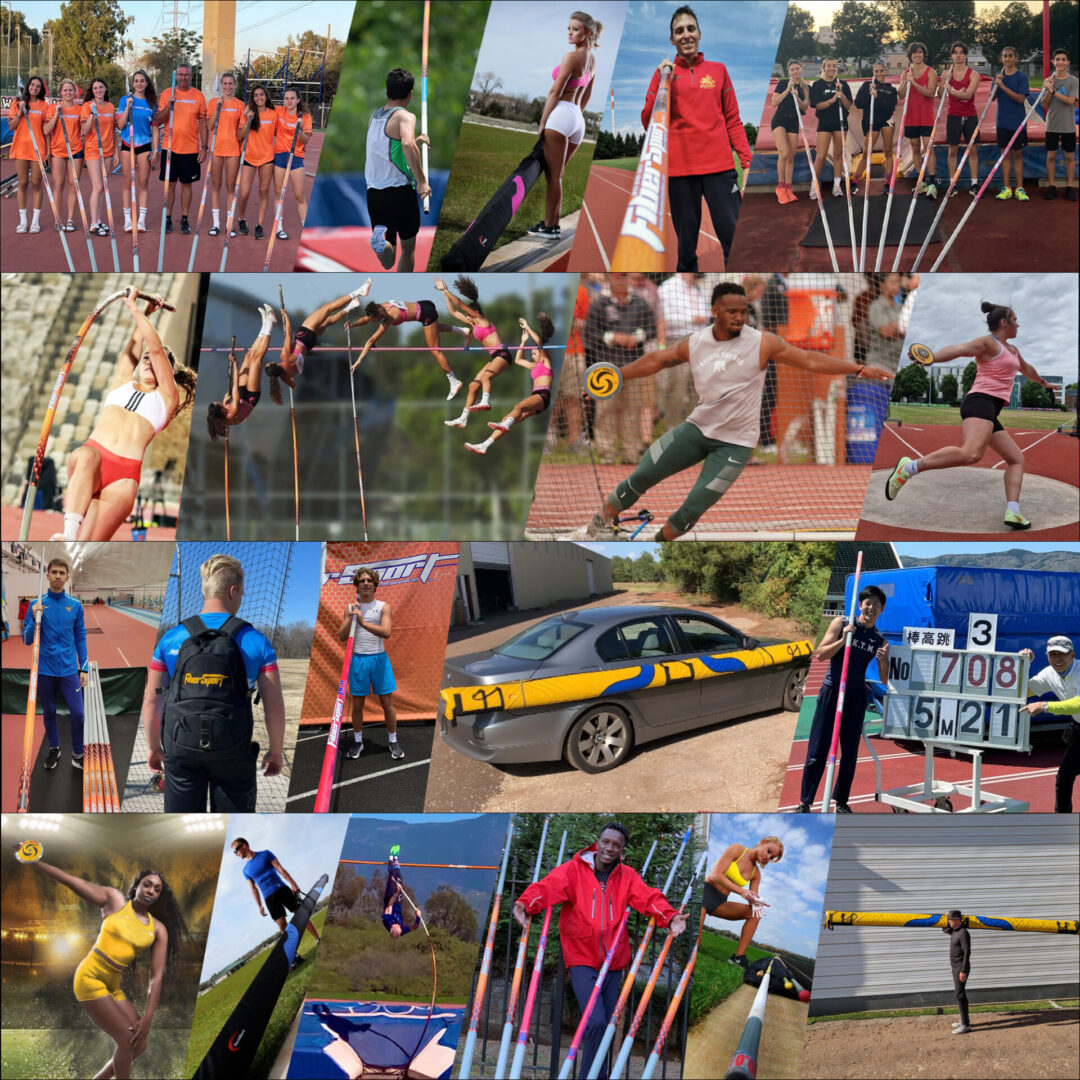 2018, Bruce returned to EonlineSports.com to join his wife on the adventure of providing top-tier track equipment. New products included the United States distribution of the world-famous Nelco Discus and RockBack pole bags.
In 2019, The FiberSport pole brand was resurrected with its new carbon fiber technology. With over 40 years of pole design experience, Caldwell set out to make the best of the best as a legacy. Improvements in durability and quality over previous Bruce Caldwell pole designs, including a pro-series design pattern in the lineup. Design experience has carried to the discus arena, and Caldwell formed the FiberSport discus brand. The corporation purchased the RockBack bag patent and trademarks in the acquisition of RockBack.org. From Inventor Bernie Miller.
In 2022, The corporation welcomed a new co-owner and member to the team, Tom Rentenbach, as CFO. A former athlete, Tom competed for the University of North Carolina. He has worked in public accounting and private industry for 20 years and is a CPA. To represent a legacy of Caldwell designs, the corporation adopted the DBA name back to FiberSport USA for the next generation of award-winning track and field products.